Profile
| | | |
| --- | --- | --- |
| Diaspora-Organisation: | | Giving Africa a New Face (GAaNF) e.V. - Enabling good Partnership with Africa |
| Country of Assignment: | | Kenya |
| Partner Organisation: | | Father's Heart School, Key to life-Genesis Introductory School |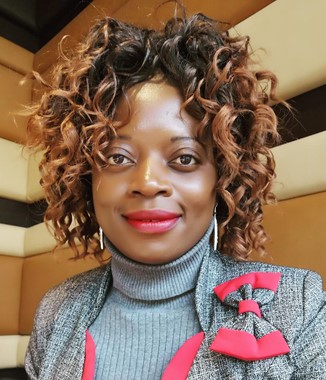 Academic qualifications and an office job – white-collar jobs are what many Kenyan parents wish for their children. Yet that career path does not automatically lead to employment. Frequently, it does not match the children's interests and skills, either. 'Giving Africa a New Face' (GAaNF e.V.), an association registered in Germany, provides information about the good employment opportunities offered by farming, handicrafts, art, entertainment and sports.
"
The project is bearing fruit: An anthropology graduate who was out of work is now feeding his entire family from his garden. One 19-year-old can now study fine arts instead of medicine.
Edith Otiende-Lawani, Director of GAaNF e.V.
In 2019 and 2020, it implemented the project 'Turn your Talent to Occupation' together with two Kenyan schools in the Kisumu region. Children and young people aged 7 to 25 and their personal contacts developed a more positive attitude towards non-academic blue-collar jobs. In talent competitions and other activities, the youngsters let their creativity flow. They gained useful knowledge about vegetable farming in new school gardens. More than 2,000 people were able to find out more about alternative career paths. Due to the current circumstances, GAaNF also focused on COVID-19 prevention measures. The Migration and Diaspora Programme funded the association's work on behalf of the German Federal Ministry for Economic Cooperation and Development (BMZ).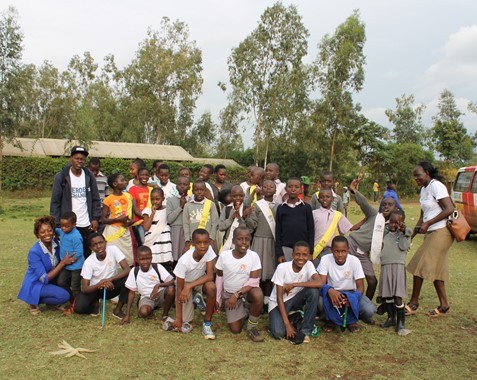 GAaNF e.V. informs about different career paths and shows young people different ways for the future.